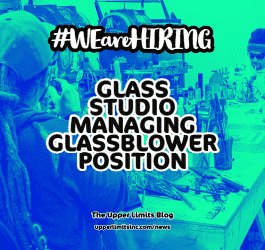 Are you a borosilicate glassblower or glass artist?
The position is for our newly remodeled glass production studio! Join the fun and creative team here at Upper Limits located in Springfield, IL.
At Upper Limits, Our amazing team aims to deliver the absolute best customer service experience in both the retail and wholesale industries. We are a large brick and mortar with a recent focus on e-commerce. Our goal is to produce top-quality glass products and express lots of creativity with custom glass requests. We strive to continue a culture of idea flows, open discussions, open doors, suggestions, and recommendations.
Items 1 to 10 of 21 total
Page
You're currently reading page

1