2 in 1 Wave Vape | White Rhino
SKU
Wave 2 in 1 Vaporizer by White Rhino
The future of vaping in the palm of your hand.
The Wave Vaporizer is capable of vaping dry herb and
concentrate independently or simultaneously.
When used for dry herbs the Wave features four
different temperature settings.
When used for concentrates there are four different
voltages to power the dual quartz atomizer
⚙️ DUAL TECHNOLOGY
The Wave features a dry herb chamber and
a concentrate atomizer that can be used
independently or simultaneously.
MULTI-TEMPERATURE ⚡ VARIABLE VOLTAGE
The dry herb button is equipped with 4 temperature
settings to choose from, while the concentrate button has
4 different variable voltage outputs
CHARGING DOCK STATION
The docking charger is a cradle base that will eliminate
the stripping of the internal charging
parts and frayed or split cords.
DRY HERB VAPORIZING
The Wave Vaporizer features four temperature settings
to choose from when using dry herbs.
⚡ CONCENTRATE VAPING
When using the Wave Vaporizer with concentrates, there are four
voltage options for the dual quartz atomizer.
The higher the voltage the faster the atomizer heats up.
SO HOW DOES THE DUAL VAPORIZER FUNCTION WORK?
If you want to use the Wave vaporizer for both dry herb and concentrates simultaneously then you first need to make sure you have both airflow screens attached to the mouthpiece. Next, you want to select your dry herb temperature and set the voltage you want for concentrates. Then fill both the herb chamber and the atomizer. Put the mouthpiece on and hold down the herb button for 5 seconds and the button will blink indicating the herb bowl is heating up. Once the dry herb button stops flashing and becomes solid, the herb bowl is ready. Press the concentrate button and inhale.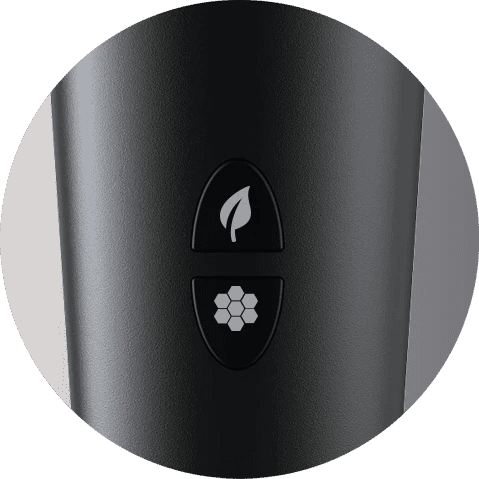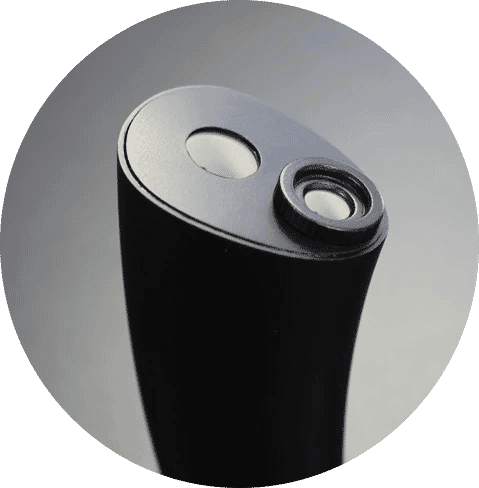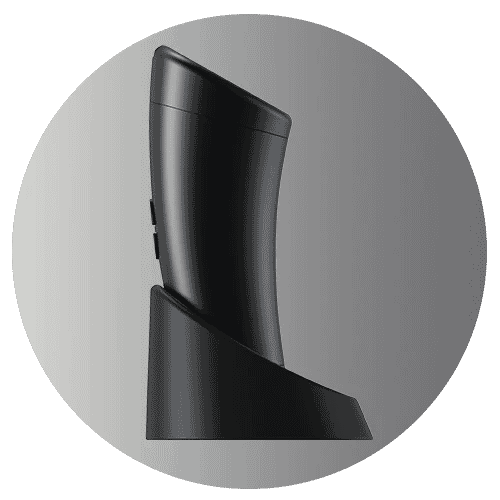 UNDERNEATH THE MOUTHPIECE SET UP

Below is the diagram of how the magnetic mouthpiece works. The Wave comes with two airflow screens and one airflow blocker. When using the Wave Vaporizer for dry herbs only, you will want to block the airflow passage for the concentrates and vice versa when using only concentrates. If you want to use both dry herbs and concentrates at the same time then just add screens to both ports.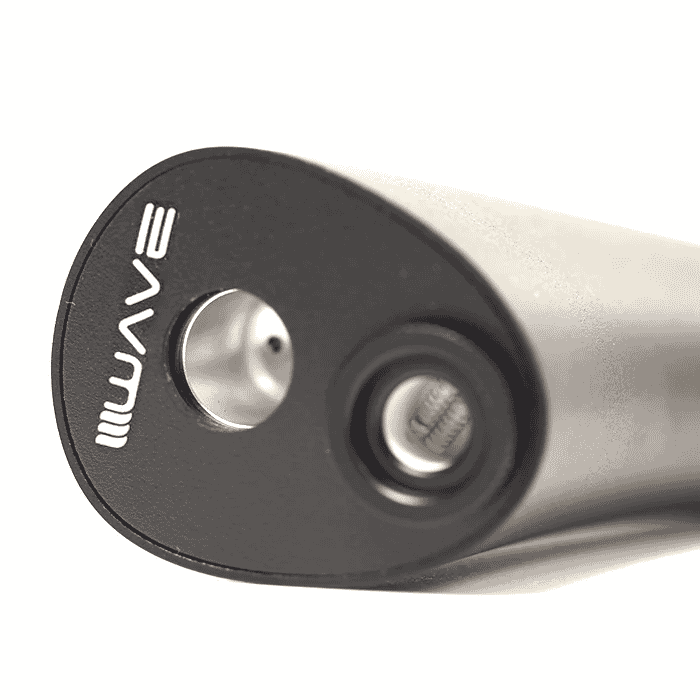 More Information
Product Title
Wave Dual Vaporizer by White Rhino
Brand
White Rhino
Item Condition
Select Option
SKU
Wave 2 in 1 Vaporizer by White Rhino
Price

$125.00

Packaging Length
6
Packaging Width
3.75
Packaging Height
3.75
Shipping Weight
1.040000
Description

⚙️ DUAL TECHNOLOGY

The Wave features a dry herb chamber and
a concentrate atomizer that can be used
independently or simultaneously.

MULTI-TEMPERATURE ⚡ VARIABLE VOLTAGE

The dry herb button is equipped with 4 temperature
settings to choose from, while the concentrate button has
4 different variable voltage outputs

CHARGING DOCK STATION

The docking charger is a cradle base that will eliminate
the stripping of the internal charging
parts and frayed or split cords.

DRY HERB VAPORIZING

The Wave Vaporizer features four temperature settings
to choose from when using dry herbs.

⚡ CONCENTRATE VAPING

When using the Wave Vaporizer with concentrates, there are four
voltage options for the dual quartz atomizer.
The higher the voltage the faster the atomizer heats up.

SO HOW DOES THE DUAL VAPORIZER FUNCTION WORK?

If you want to use the Wave vaporizer for both dry herb and concentrates simultaneously then you first need to make sure you have both airflow screens attached to the mouthpiece. Next, you want to select your dry herb temperature and set the voltage you want for concentrates. Then fill both the herb chamber and the atomizer. Put the mouthpiece on and hold down the herb button for 5 seconds and the button will blink indicating the herb bowl is heating up. Once the dry herb button stops flashing and becomes solid, the herb bowl is ready. Press the concentrate button and inhale.

UNDERNEATH THE MOUTHPIECE SET UP

Below is the diagram of how the magnetic mouthpiece works. The Wave comes with two airflow screens and one airflow blocker. When using the Wave Vaporizer for dry herbs only, you will want to block the airflow passage for the concentrates and vice versa when using only concentrates. If you want to use both dry herbs and concentrates at the same time then just add screens to both ports.

Color
Black
Vaporizer Type
Portable
Temp Control
No
Coilless Device
Yes