Meet The Team - Upper Limits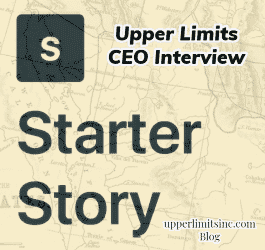 Hear the real story behind Upper Limits and what it's like running a business in today's economy.
A StarterStory.com interview with the Founder of Upper Limits. Read the backstory and learn
how it all came about, and even a few tips learned over the years.