Meet The Team - Upper Limits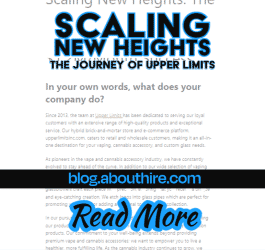 Since 2013, the team at Upper Limits has been dedicated to serving our loyal customers with an extensive range of high-quality products and exceptional service. Our hybrid brick-and-mortar store and e-commerce platform, upperlimitsinc.com, caters to retail and wholesale customers, making it an all-in-one destination for your vaping, cannabis accessory, and custom glass needs.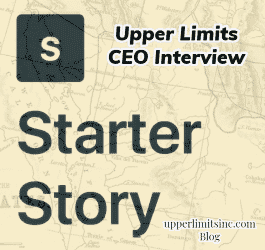 Hear the real story behind Upper Limits and what it's like running a business in today's economy.
A StarterStory.com interview with the Founder of Upper Limits. Read the backstory and learn
how it all came about, and even a few tips learned over the years.